Easy Toddler Snack Ideas That Your Toddler Will Want To Eat From Your Local Grocery Store
This post may contain affiliate links, which means I'll receive a commission if you purchase through my links, at no extra cost to you. Please read full disclosure for more information.
Toddlers can be very stubborn little humans when it comes to eating and with food in general. And this may make it difficult to come up with toddler meal ideas along with toddler snack ideas. Some toddlers never want to sit still to finish a meal, let alone start one. And others prefer grazing on snacks more than a full course meal.
Whichever your toddler may be, it's super important to feed our littles with nutrient-filled snacks and meals. And for the toddlers that are weighing under the recommended weight, these snacks can be easy to add extra calories into their diet.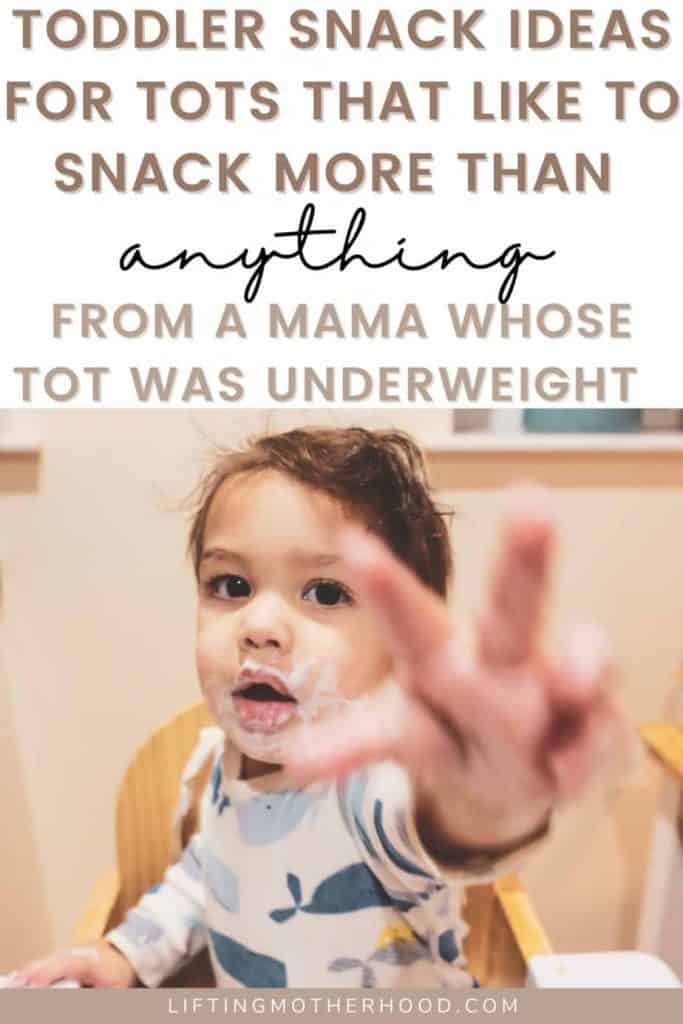 11 Healthy Toddler Snack Ideas
There are definitely a whole lot more toddler snack ideas than the ones I have listed below. But these were specifically some of my toddler's favorite snacks that she gravitated more towards.
And also, keep in mind that snacks shouldn't be their main source of food but rather a supplement to their diet.
1. Veggie Straws
You've probably either tried veggie straws or seen them at the store. Although veggie straws are not the healthiest, they are one of our go-to snacks for the road because it was one of the first and only snacks my toddler enjoyed eating (and getting her to eat anything was a difficult task at one point).
2. Fresh Fruits
You may not be a fruit person (yes there are definitely people out there that don't like fruits). But that doesn't mean your toddler doesn't like fruits. Try out several different kinds over a period of time (to rule out any allergies) and see which they prefer.
Toddlers love sweet things and the best thing about fruits is that it's sweet and nutritious. You can always add peanut butter (high in protein and healthy fats) with sliced apples to give your toddler a more well-rounded snack or meal.
3. Peanut Butter Crackers
Peanut butter crackers are personally one of my favorite snacks. And I was secretly hoping that my toddler would love it as well. It's the perfect kind of snack to bring along on the road or the trip to the grocery store to keep your toddler occupied and tummy happy.
4. Danimals or GoGoSqueez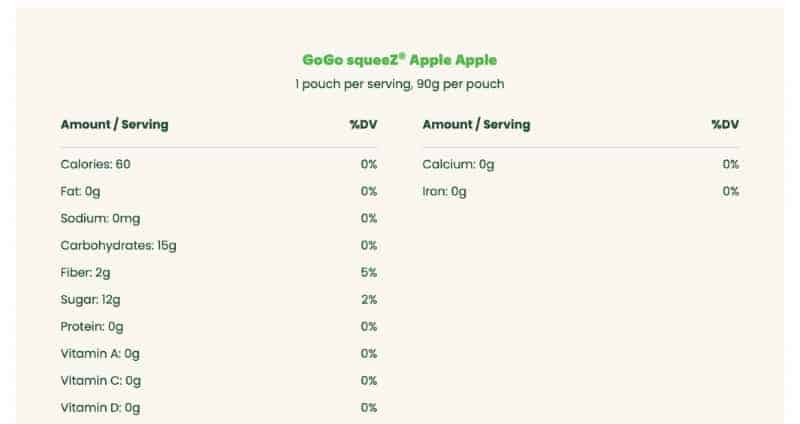 Danimals and GoGoSqueez are two favorites in the house. And although there are conflicting topics on these brand toddler snacks having too much sugar, these are the nutrition facts I got right from their website.
If my toddler loves a snack and makes eating or drinking nutrient densed foods without a hassle, then I am all for it.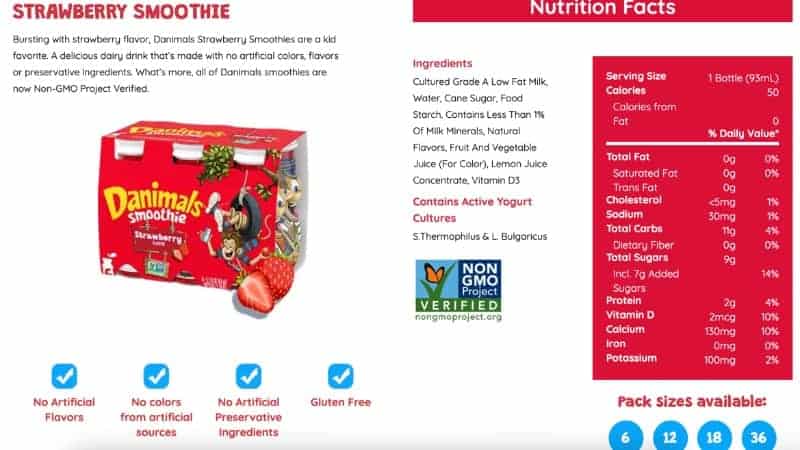 5. Fresh Smoothie Blend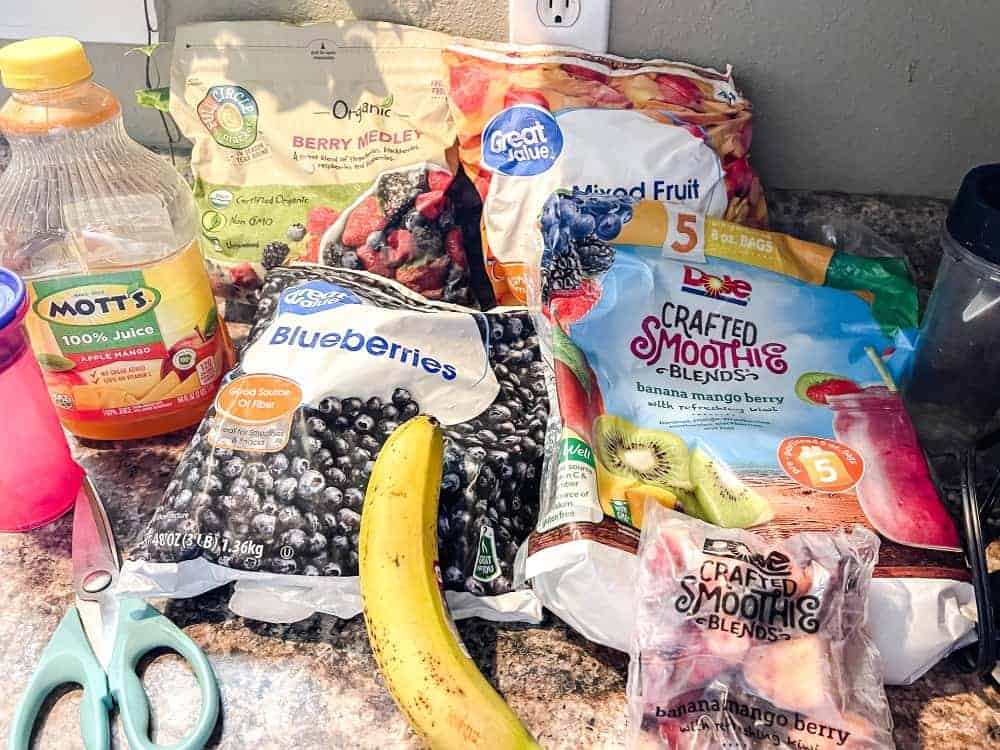 I love making fresh smoothies because I find it way more cost-efficient to buy bags of assorted frozen fruits while being able to customize smoothies so that my toddler isn't always drinking the same flavored smoothies.
Another reason why I love making smoothies is that you can sneak in vegetables like kale, spinach, broccoli, or other veggies to add more nutrients.
Related Posts
20 Ways To Be More Productive As A Stay At Home Mom
Self Care Tips For The Moms That Are Stretched Thin
Best List Of Gift Ideas For Babies And Toddlers
6. Fresh Vegetables
It might not be likely that your toddler will dive into a bowl of salad. But they sure might love some baby carrots, celery, or fresh broccoli.
7. Popsicles
There are quite a bit of healthier options out there when it comes to popsicles that are made out of 100% fruit with no added sugar or artificial flavors. And giving toddlers popsicles while they are growing teeth is one of the best teething remedies.
Or a cheaper option would be to get yourself a popsicle mold and make your own popsicles out of anything your toddler likes. These ones, in particular, are popsicle mold bags that mimic the tubes and it even comes with sleeves.
8. Fruit Cups
Fruit cups are easy to pour into a suction bowl so that your toddler can easily eat and not make a huge mess. It also adds more nutrients to their diet along with setting a healthy eating habits for the future.
9. Milk And Cereal
Milk and cereal can get pretty messy when a toddler eats them. So what I like to do is put milk in a bottle and pour some cereal in a separate bowl or snack container. Or you can always just have them practice eating milk and cereal in the same bowl.
10. Avocados
One of Emory's favorite snacks is the guacamole dip. And when I found that out, I made avocados a regular snack to feed her. It's a great source of healthy fats for proper cell and brain development.
11. Scrambled Eggs
Eggs are one of the healthiest and lean sources of protein. And it can make for the healthiest snacks whether it's prepared scrambled, boiled, or fried on a pan.
Final Thoughts
I hope this list of toddler snack ideas gave you some future ideas for your next grocery shopping trip. As toddlers grow and develop each and every day, it's so important to continue giving them nutrient-dense foods to not only help them grow healthy and strong but also to establish a foundation for healthy eating.