The Only Vietnamese Homemade Pho Recipe You'll Ever Need
This post may contain affiliate links, which means I'll receive a commission if you purchase through my links, at no extra cost to you. Please read full disclosure for more information.
Do you have that one meal that you could eat just about every day? Pho is that meal for me. Ever since I tried pho for the first time, I fell in love and needed to find a pho recipe. I love broth and noodles so combine those together and you've got me hooked!
It's been 8 years since the first time I had pho. And I started recreating this dish at home a year ago. I looked up countless amount of pho recipes online but none of them satisfied me.
After many trial and error, I finally got the hang of "perfecting" my homemade pho. I got so confident in my recipe that I started making pho for my friends around town. They raved about it. My mother-in-law even went as far as saying it was the best pho she's ever had.
HOWEVER– my husband isn't a fan of pho (bummer, I know). So I make him a separate Korean style beef broth soup and add the noodles, cilantro, and bean sprouts for him.
What is pho?
Pho is a Vietnamese dish consisting of beef broth, rice noodles, herbs, vegetables, and your choice of protein (seafood, beef, chicken, pork). You might hear pho be pronounced all kind of ways. It's pronounced like "fuh". I use to pronounce it like "foe" and was quickly corrected!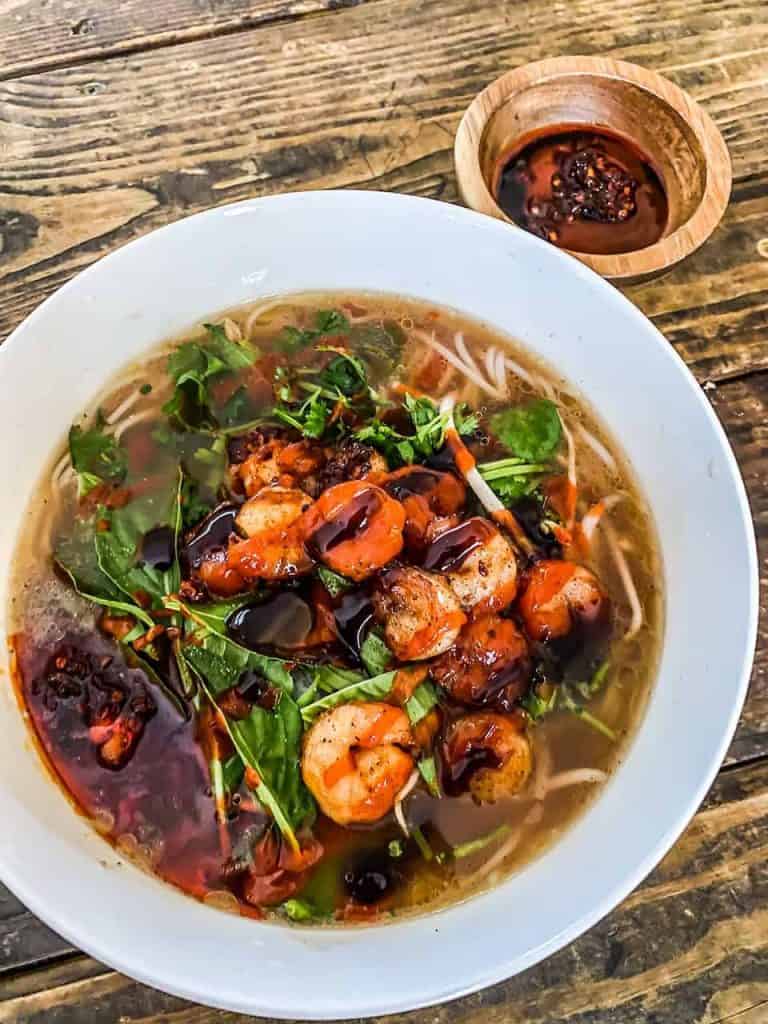 Every time I would make my homemade pho, I'd take a mouthwatering picture like this one and post it on Facebook. And my inbox would be flooded with questions about the recipe.
What I love about this dish is how customizable it is. You can make it as basic as you want it to the most vegetable and protein-filled dish you've ever had.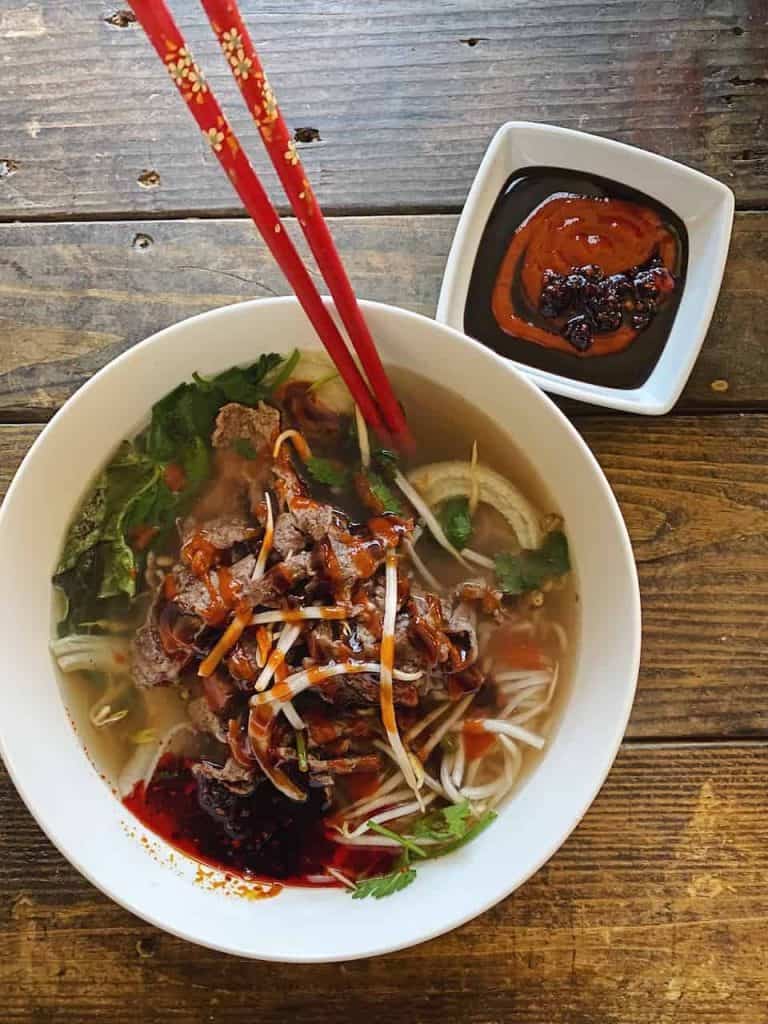 I personally love grilled shrimp or thinly sliced beef in my pho. You don't even have to put any protein in it if you don't want to! There's no ONE right way to make it.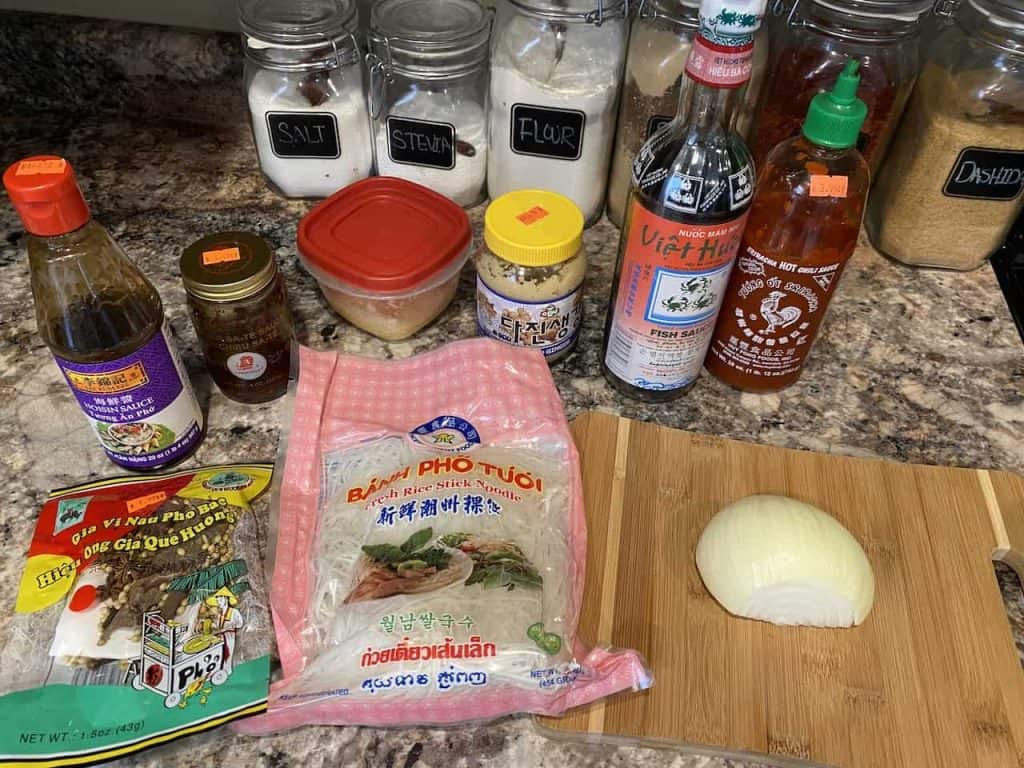 Pho Recipe Ingredients
Your choice of protein
Beef bones (I typically use 3 or 4)
1 tbsp garlic
1 tbsp dashida
2 tbsp hoison
1 tbsp garlic
2 tbsp fish sauce
1 pho herb packet
1/2 tbsp soy sauce
1 tbsp brown sugar or 1 small piece of Rock Crystal
Cilantro
Basil leaves
Mint
Bean sprouts
Half of an onion
Siracha
Red chili paste
Olive oil
Step-By-Step Pho Recipe Instructions
You can make this dish in one day. However, your broth will have more depth if you boil the beef bones for a couple of days. Then spend another day boiling the pho broth. I've made this dish all in one day and over several days. The best outcome was when I took those few days to prep the broth.
I'm going to go over how I would normally prep my homemade pho.
Day 1
1.Place 3 to 4 beef bones in a pot of water. You don't have to fill the water all the way up. Just enough to cover the bones.
2.Don't cover the pot and let it boil on medium high to high.
3.Once you see the boiled blood rises to the top of the water and the beef bone is no longer red or pink- strain the beef bone.
4.Rinse the bones under cold water.
5.Clean the pot or get a new pot.
6.Add the cleaned beef bones in the pot. And fill the pot up with water.
7.Now place the lid on the pot and set it on medium heat.
8.After several hours, either turn it down low or turn it off overnight.
All of this should take maybe 20-30 minutes at most!
Day 2
Day 2 is to create your pho broth!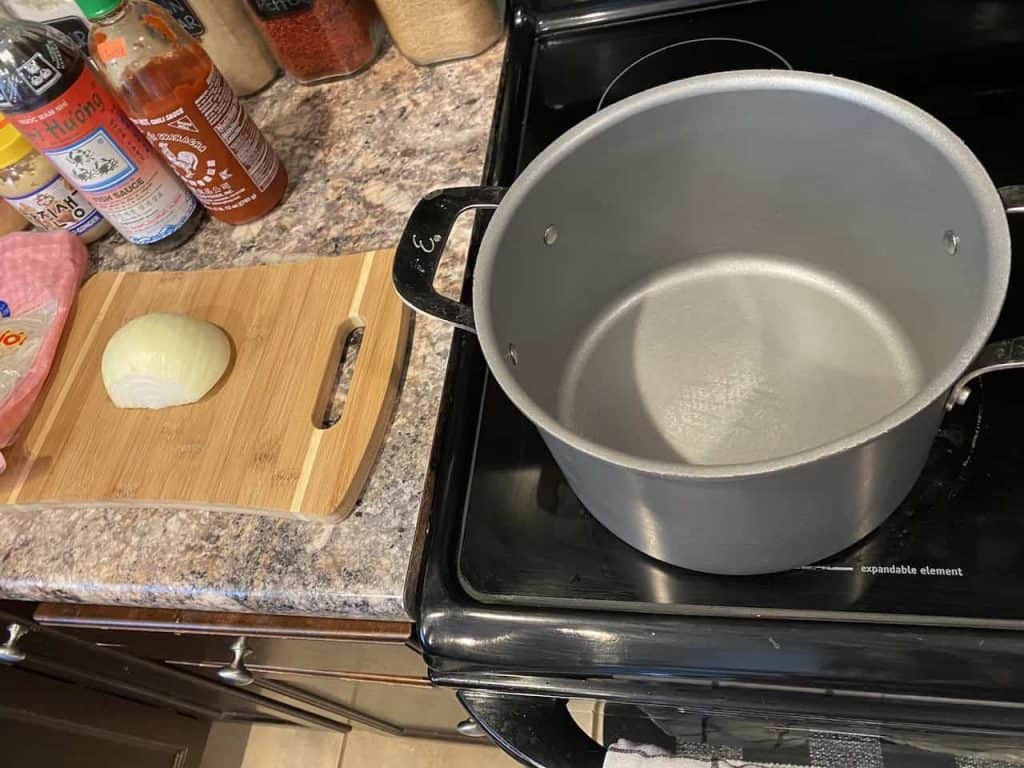 1.Grab another pot and your ingredients excluding the noodles and vegetables (you'll need the onion). Also make sure that you wake up and put the beef bone broth on medium high (lower to medium when it starts boiling)
2.Turn the heat to medium high.
3.Thinly slice onions. I normally save a few for the end to garnish my pho!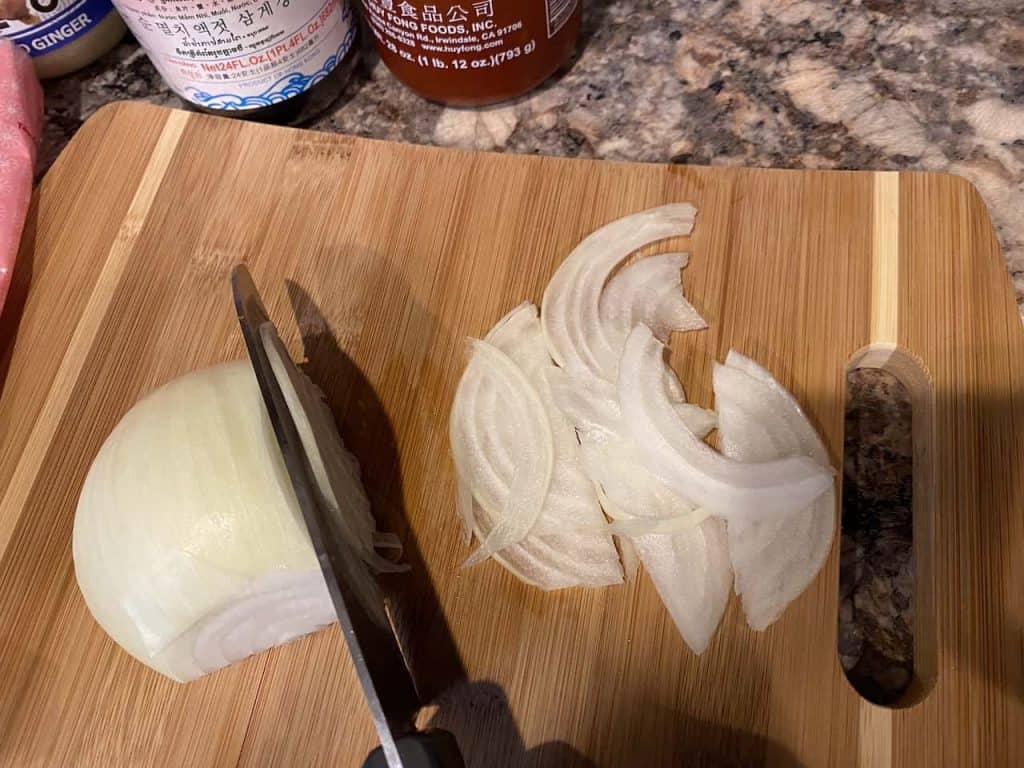 4.Pour some olive oil in the pot and let it heat up.
5.Once the pot is heated, add the onions and sprinkle some black pepper.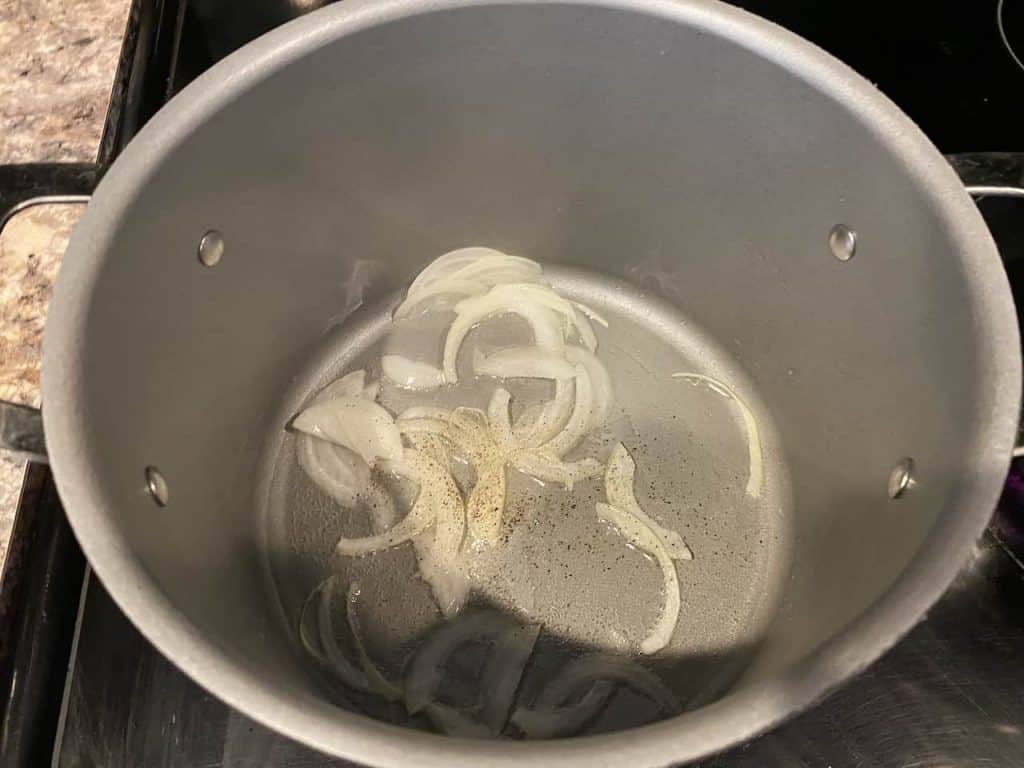 6.Stir and get your pho packet ready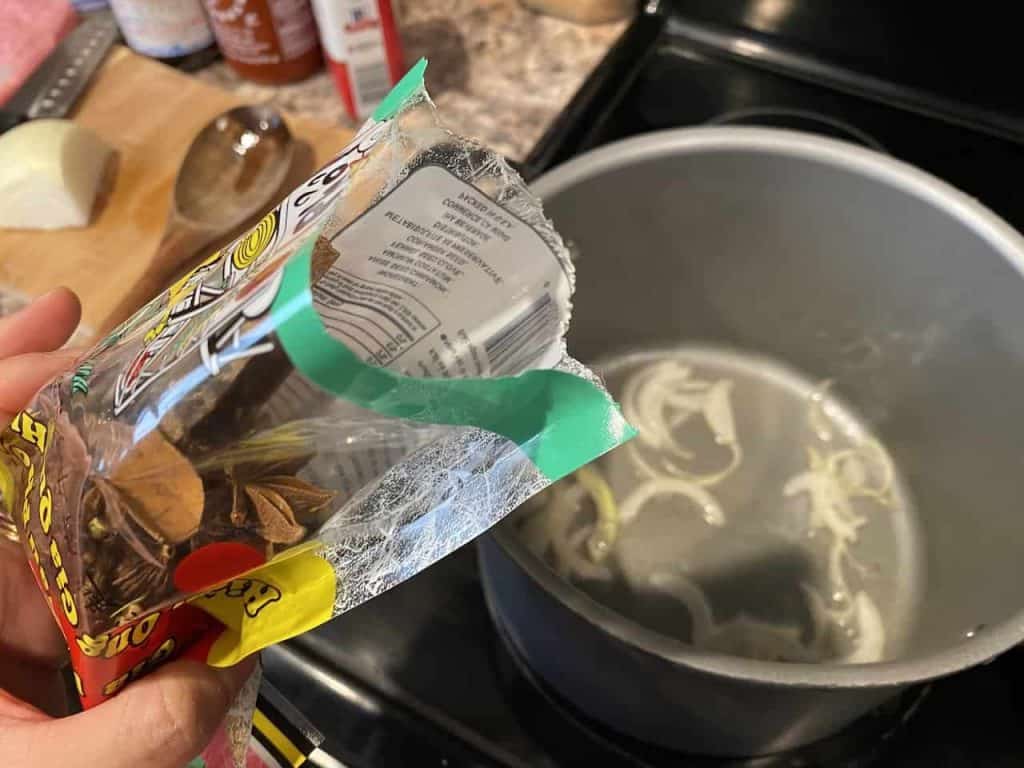 7.Pour the pho herbs in the pot and increase the heat
8.You might need to add a little more olive oil in the pot and stire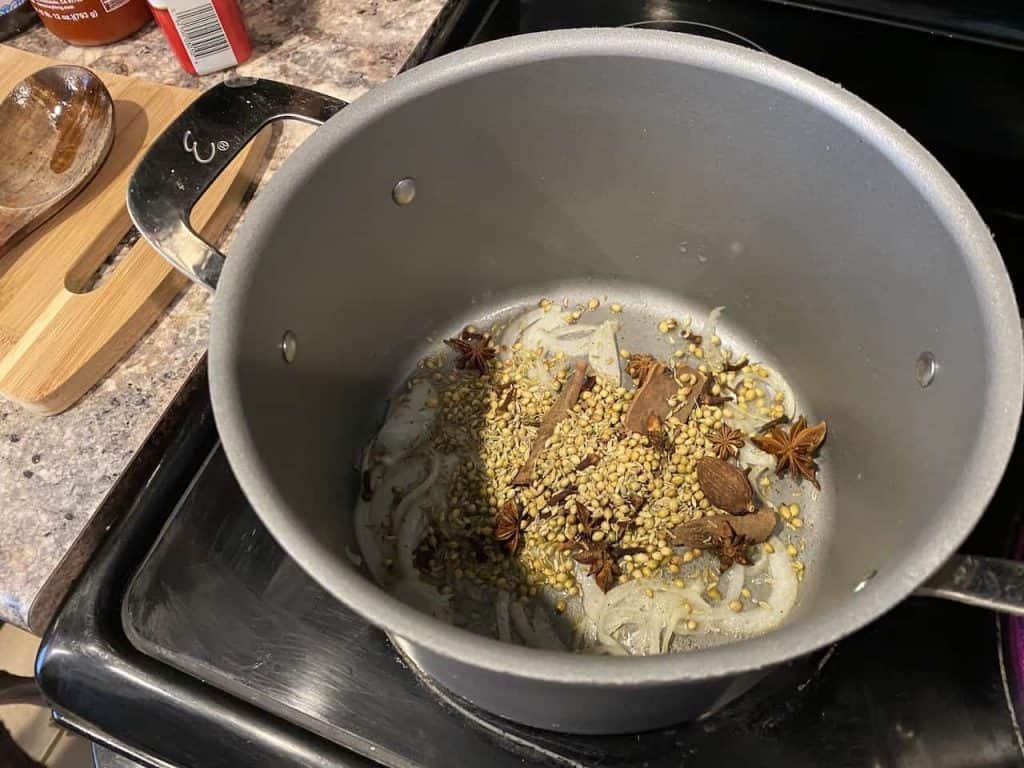 9.Add your fish sauce (my husband's least favorite part because it smells awful to him), hoison sauce, and soy sauce.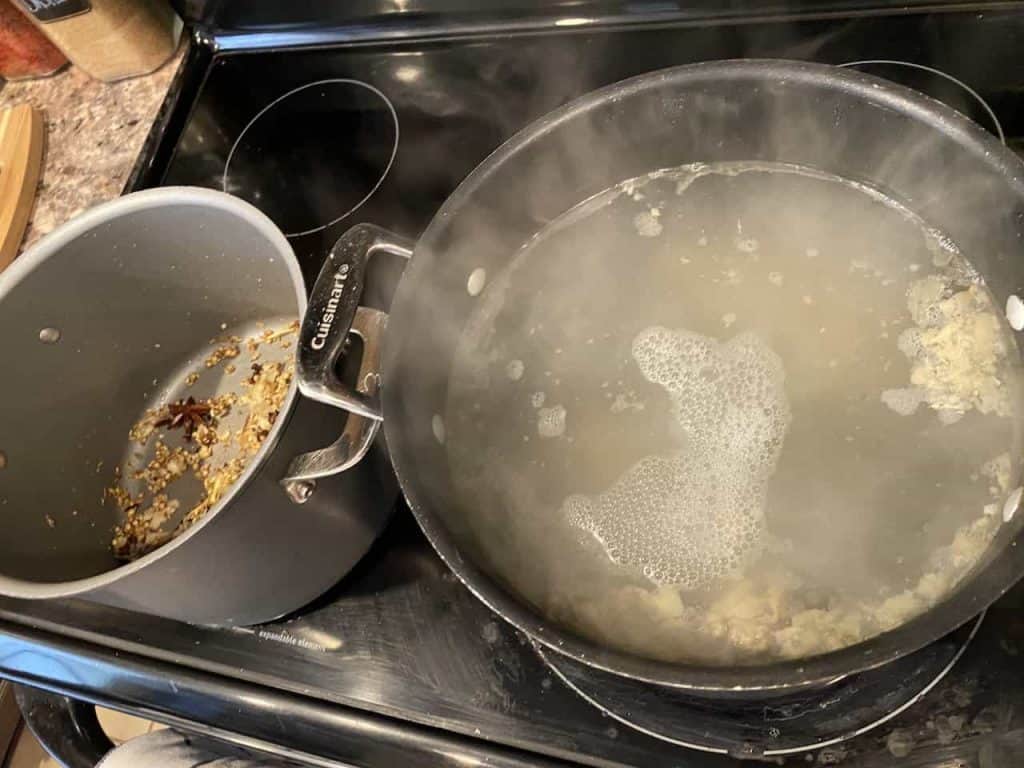 10.Stir on medium high to high heat. This step is crucial because the heat will bring out the flavors.
11.Once the seeds and herbs are golden and brown, pour the beef broth into the pho pot.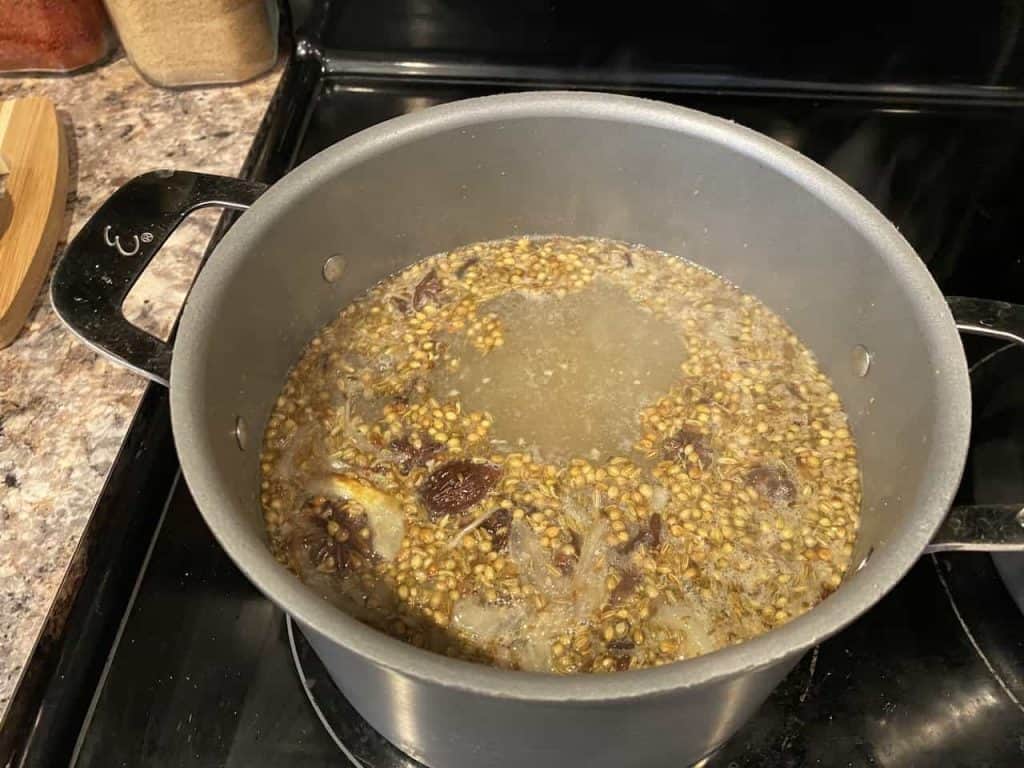 12.Place the lid on top of your pho pot and keep it on medium heat for several hours.
Related Posts
The Most Flavorful Pad Thai Recipe You're Bound To Love
Easy Delicious Japanese Stir Fry Yaki Udon Noodles
Day 3
The day you've been waiting for! My mouth is watering typing this recipe up.
1.Turn the pho pot on medium high.
2.Boil water in another pot for your noodles. Wait until the water is boiling, then place the noodles in for a minute (no need to boil for a long time), and strain under cold water.
3.Place the noodles to the side.
4.Cut up your cilantro
5.Grab a bowl and a strainer like the one below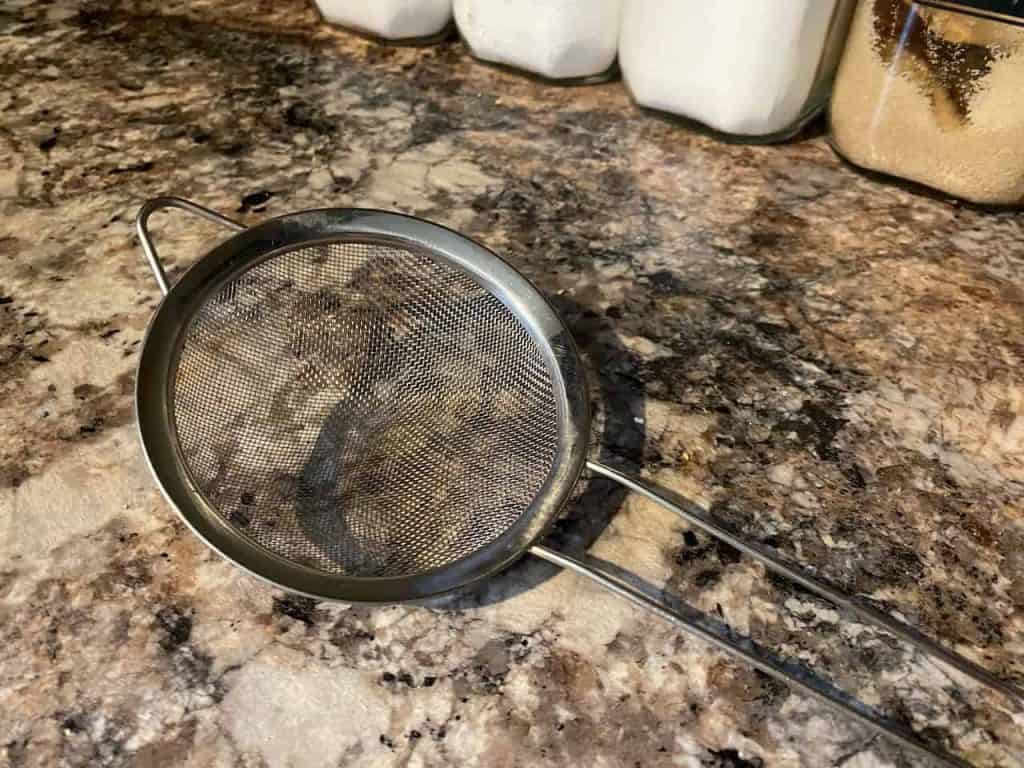 6.Pour the amount of soup you want into the bowl and strain the pho packet herbs (by putting the strainer in your bowl and dumping it in the sink or trash).
7.Now grab the amount of noodles you want and place it in the bowl with the broth
8.Add your cilantro, basil leaves, bean sprouts, and choice of protein (prepared however you want)
9.Add sauces like hoison, sriracha, and the red chili paste for extra flavor.
AND ENJOY!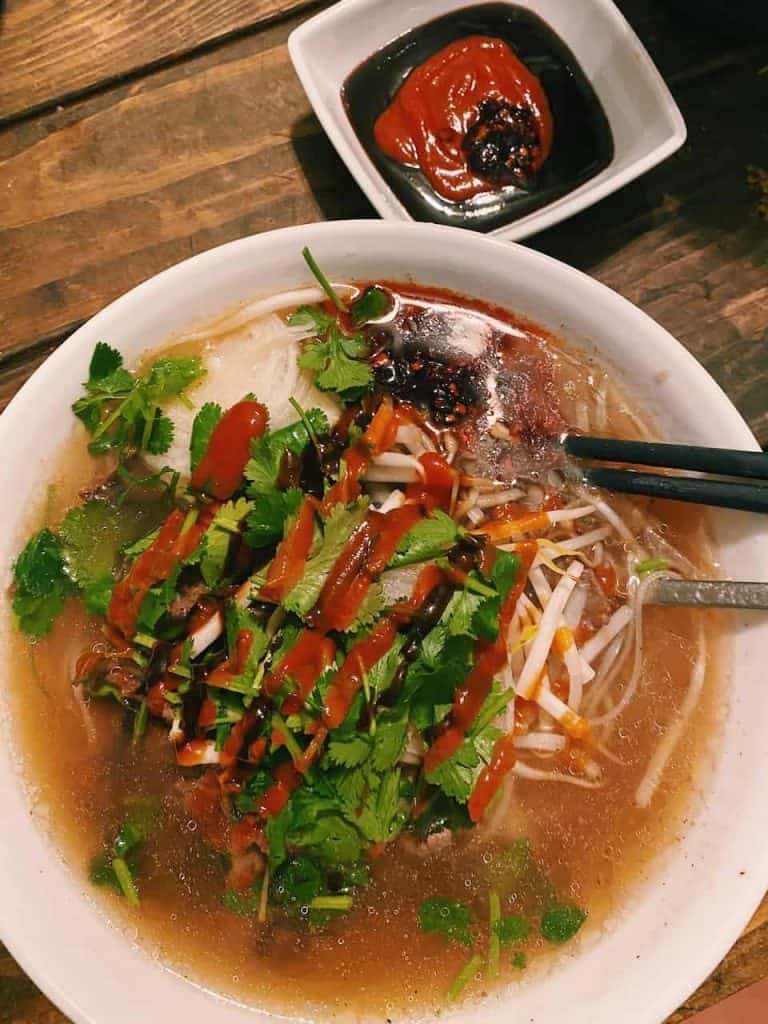 What do you think of this pho recipe? Let me know how yours turned out by commenting below.
Pin the image below to bookmark this post!