11 Better Alternative Ways To Lose Weight Without Running
This post may contain affiliate links, which means I'll receive a commission if you purchase through my links, at no extra cost to you. Please read full disclosure for more information.
There are quite a bit of other ways to lose weight without running. You should trust me on that because I burned fat and lost weight during my National Physique Committee (NPC) bikini preparation without running not even once.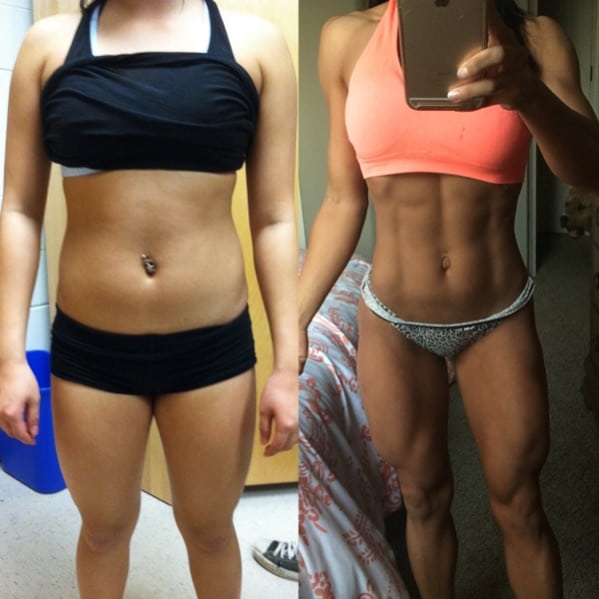 You're probably thinking I'm full of crap. But hear me out and keep reading.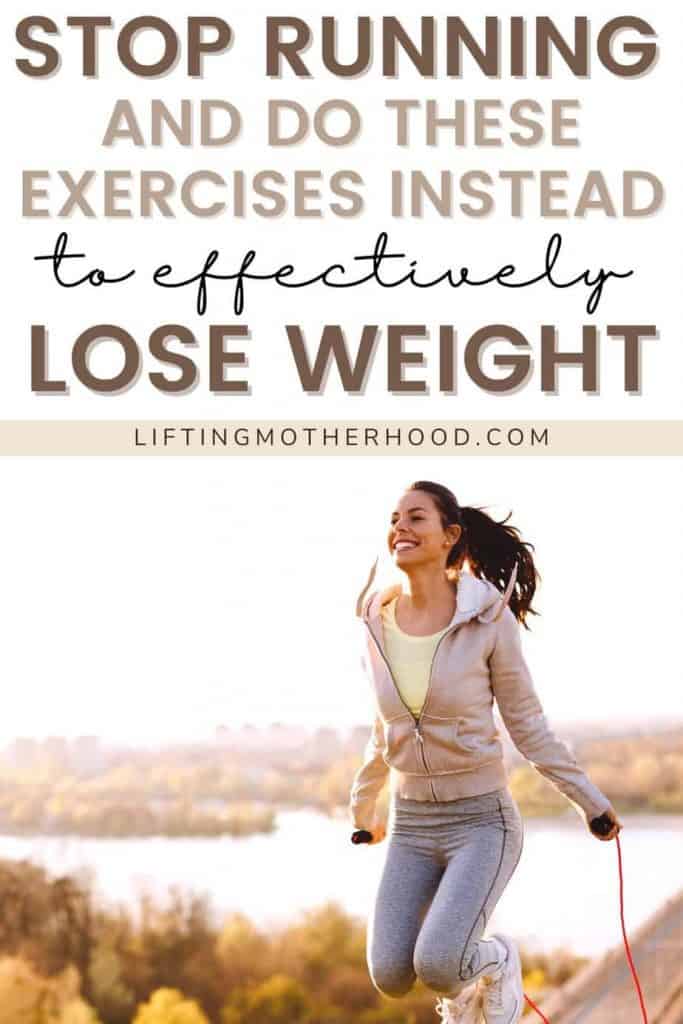 Ways To Lose Weight Without Running
I learned that I could lose weight without running prior to prepping for my first bodybuilding competition. My coach even advised me not to run. But instead perform other cardio exercises that could be more effective than running.
1. Fasted cardio
You may or may not have heard of fasted cardio. Fasted cardio is when you perform a cardio exercise in a fasted state.
Essentially, you could do all of the listed alternative exercises to running in a fasted state and be doing fasted cardio.
Here's an example. I'd wake up in the morning, no breakfast, no juice, no coffee, hop on the treadmill for 30 minutes. That's fasted cardio.
And you obviously don't have to run. But if you want to lose weight and burn fat- you need to either walk fast or walk in a medium paced, with an incline.
What I typically do for fasted cardio on the treadmill is walk about 3.2-4.0 mph and with an incline of 12-15.
There's even research that supports burning more fat when you run in the fasted state than when your body does not have circulating nutrients to use for energy.
And according to bodybuilding.com, some research showed that doing cardio fasted in the morning burned up to 20 percent more fat like a recent study from the UK published in the "British Journal of Nutrition" found that when subjects were fasted during morning cardio they burned 20 percent more fat than when they had a meal beforehand.
2. Jump Rope
Jump roping used to be my thing when I was in elementary and middle school. Do you remember your P.E. days where they had you jump rope, hula hoop, play dodgeball, perform sit-ups, and pull-ups?
And now we have to drag our own self off the couch to do anything physical.
Jump roping is a great alternative to running. However, if you've got some bad knees, this might not be the best for you.
Other ways to incorporate jump roping would be putting it in between workout sets to optimize fat burning during your workouts
For example, let's say I wanted to do 3 sets of bicep curls.
It would look like this:
perform 1 set of bicep curls
(immediately) jump rope
quick rest
perform the 2nd set of bicep curls
(immediately) jump rope
quick rest
perform the 3rd set of bicep curls
(immediately) jump rope
quick rest
3. Elliptical
Ellipticals are great when you've got bad knees and need to give them a break. And you can do them fasted!
4. Burpees
I don't think anybody enjoys doing burpees. But I do have to say it's one killer exercise.
It's a good cardio exercise to fit in-between sets, do fasted, or even end your workouts with.
What I like to do is perform about 15 to 20 burpees in one set with a 30 to 45 second rest in between. Depending on your level of fitness, I recommend starting small with longer rest periods.
Related Posts
A Meal Plan Example For Weight Loss During And After Postpartum To Give You A Jumpstart
Macros Made Simple And How You Can Lose Weight With Macros For Women
10 Home Gym Essential Equipment For Every Mom On A Budget
5. Stair Stepper
If you've ever been on a stair stepper– you know how brutal it can get.
When I first tried out the stair stepper, I did about 5 minutes of it and I couldn't handle anymore. And I was gradually able to do it for longer.
There's so many reasons why a stair stepper is a favorite amongst bodybuilders. It not only burns fat and calories efficiently. But it also strengthens your core, promotes healthier bones, and tightens up your quads, hamstrings, glutes, and calves.
6. Interval Cardio
Interval cardio. Hm. What does that even mean?
Interval cardio can be a range of things. For example, you could choose to sprint for 30 seconds, then walk for 20 seconds, and sprint again for 30 seconds, then walk for 20.
Or you could choose to jog for 40 seconds, walk for 30 seconds, then jog again for 40 seconds. It's actually pretty fun and can help build your endurance.
7. Kettlebell Swings
Kettlebell swings are one of my favorites to incorporate in my daily workouts. I don't always do them. But when I do- it gets my heart pumping.
You do have to be mindful of your posture and form when performing this exercise. It's easy to tweak your back and that's no fun.
Always, always, always, make sure you don't arch or bow your back.
8. Rowing
Rowing machines aren't my personal favorites. But I do enjoy a change from the usual and rowing is far from easy.
9. Healthy Eating
You see how I didn't say "no carbs"? That's because you don't have to be scared of carbs or pretend you hate them. Eat a well-balanced meal, don't overeat, spread your meals, and eat consciously.
You know eating one bowl of spaghetti won't hurt you. And you also know eating 3 bowls won't help you reach your weight loss goals.
Set one or two days of the week to indulge in some ice cream (and I'm not saying eat the whole tub). Balance is key.
10. Drink More Water
According to Hub at John Hopkins University, research suggests the more hydrated you are, the more efficiently your body works at tasks that range from thinking to burning body fat and science suggests that water can help with weight loss in a variety of ways.
Drinking more water can suppress your appetite, boost your metabolism, helps remove waste out of your body, increases calories burned, and more.
11. Strength Training
When you exercise at higher intensities (greater than 70% of your maximum heart rate)- your body will continue to burn calories after you stop exercising. And you can achieve this by weight training.
This is called the "after-burn" effect or "excess post-exercise oxygen consumption (EPOC)".
You Can Do It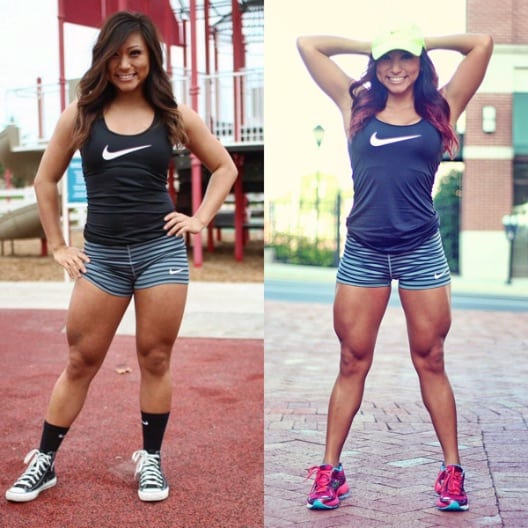 I hope these tips on how to lose weight without running helps in your weight loss journey. Whether you enjoy running but have bad knees or can't stand the thought of running- these alternatives are bound to help you reach your goals.