Easy Delicious Japanese Stir Fry Yaki Udon Noodles
This post may contain affiliate links, which means I'll receive a commission if you purchase through my links, at no extra cost to you. Please read full disclosure for more information.
Japanese yaki udon noodles are offered at almost every Japanese restaurant. They probably offer either yaki udon or udon noodle soup or even both! Udon noodles are those thick, smooth, white noodles that can be stir-fried or made with soup. That's where the word "yaki" comes into play. Yaki udon is stir-fried udon noodles with an assortment of vegetables and protein of your choice.
One of my favorite restaurants back home in Clarksville, Tennessee made the BEST yaki udon noodles I've ever had (and still holds true today). If you live in Clarksville or the nearby area, you HAVE to try Fujiyama. I was a regular there and ordered seafood yaki udon with a roll of sushi every single time I went there.
Definitely pin the image below and save it to your Asian Food board to come back to so you can create your homemade, personalized yaki udon noodle dish.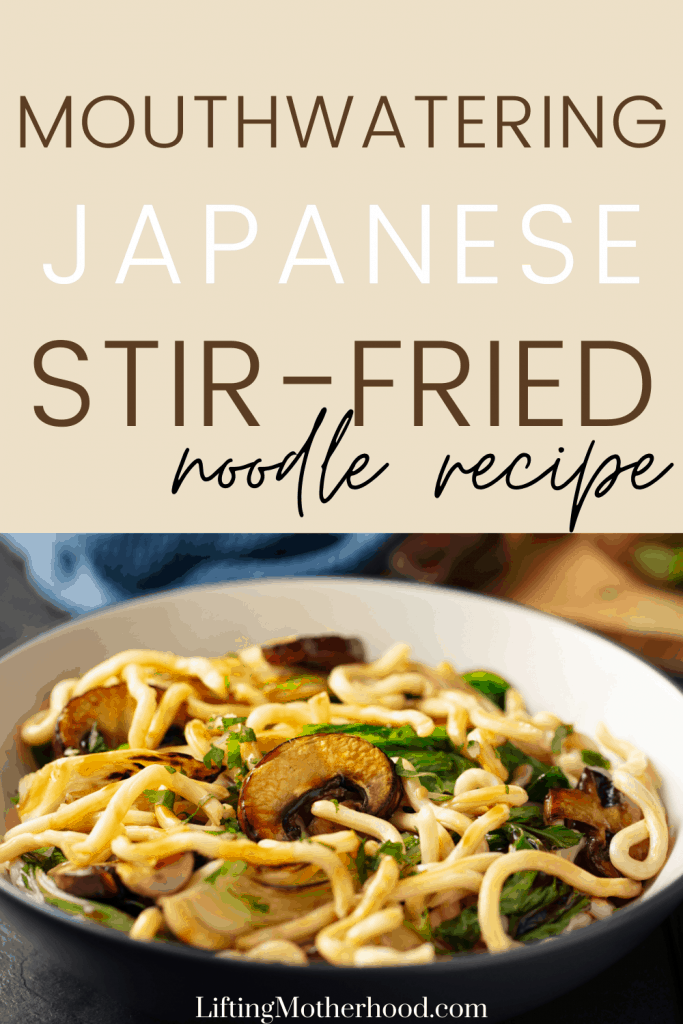 Yaki Udon Recipe Ingredients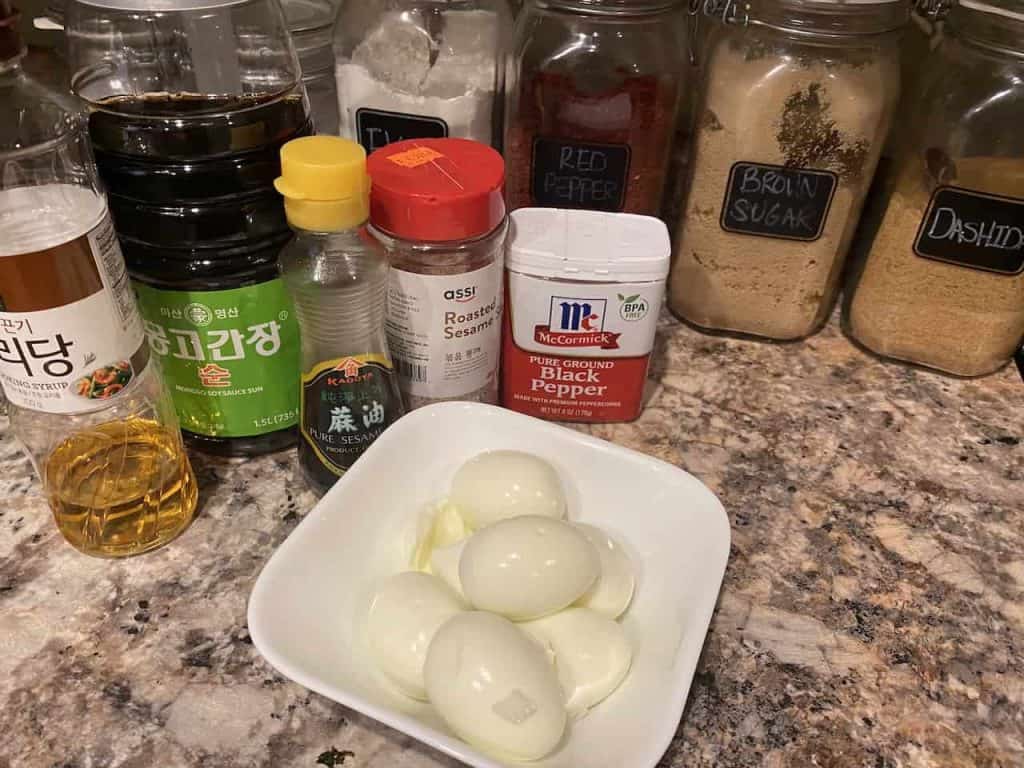 The measurements are not 100% accurate and can be modified according to your personal taste.
Pack of Udon noodles
Choice of protein (I chose boiled eggs)
1tbsp of dashida (Korean beef stock powder)
1/2 tbsp sesame oil
4 tbsp brown sugar
3 tbsp pad Thai sauce (optional)
Black pepper
2 tbsp minced garlic
1 tbsp ginger (optional)
4 tbsp soy sauce (depending on the amount of noodles)
Sesame seeds
Onions
Bok choy
Any vegetable of your choice (bell peppers are always a great choice)
Step-By-Step Instructions
1.Boil your eggs
If you don't like eggs, then there's always chicken, beef, pork, or seafood! Regardless, you want to cook your choice of protein on a heated pan with oil.
2.Rinse/ cut vegetables
I always make sure to have everything prepped and ready to throw in the pan. I used half of an onion, sliced, and a few bundles of bok choy.
3.Boil water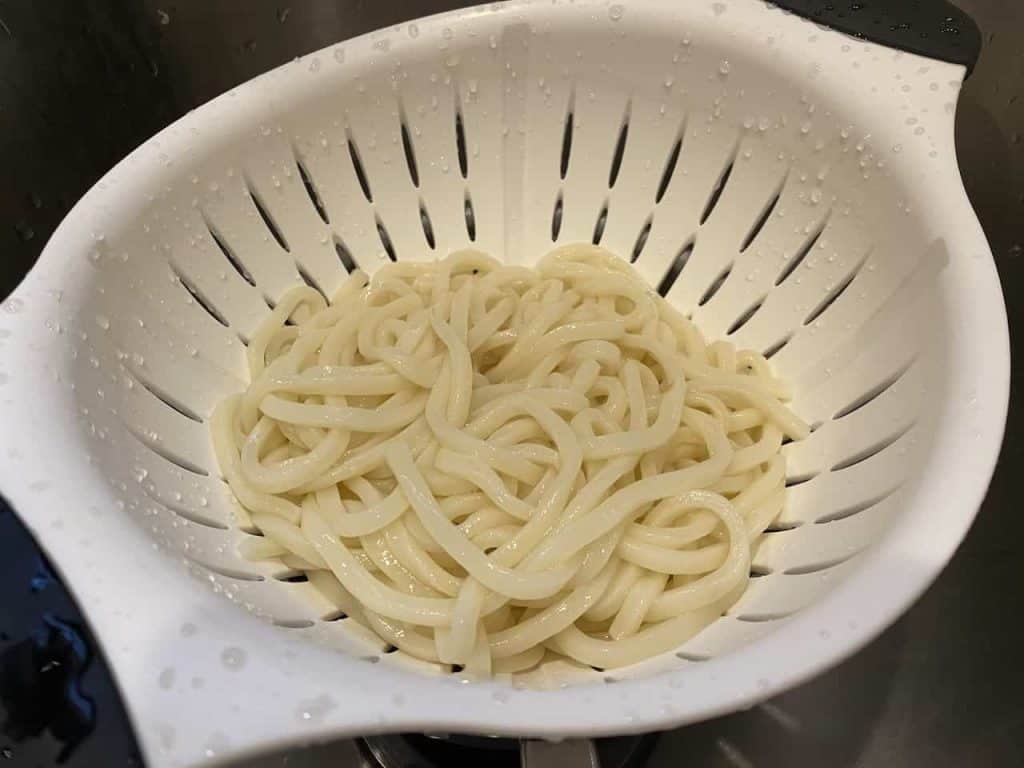 Once the water is boiling (meaning it is bubbling a good amount), throw in the udon noodles. Within a minute or two of it boiling, strain it under cold water. Then set it aside.
4.Heat up a pan with oil
Place your hand over the pan and when its nice and heated, this is where you can throw in your choice of protein if it isn't boiled eggs.
Related Posts
The Most Flavorful Pad Thai Recipe You're Bound To Love
The Only Vietnamese Homemade Pho You'll Ever Need
5.Add vegetables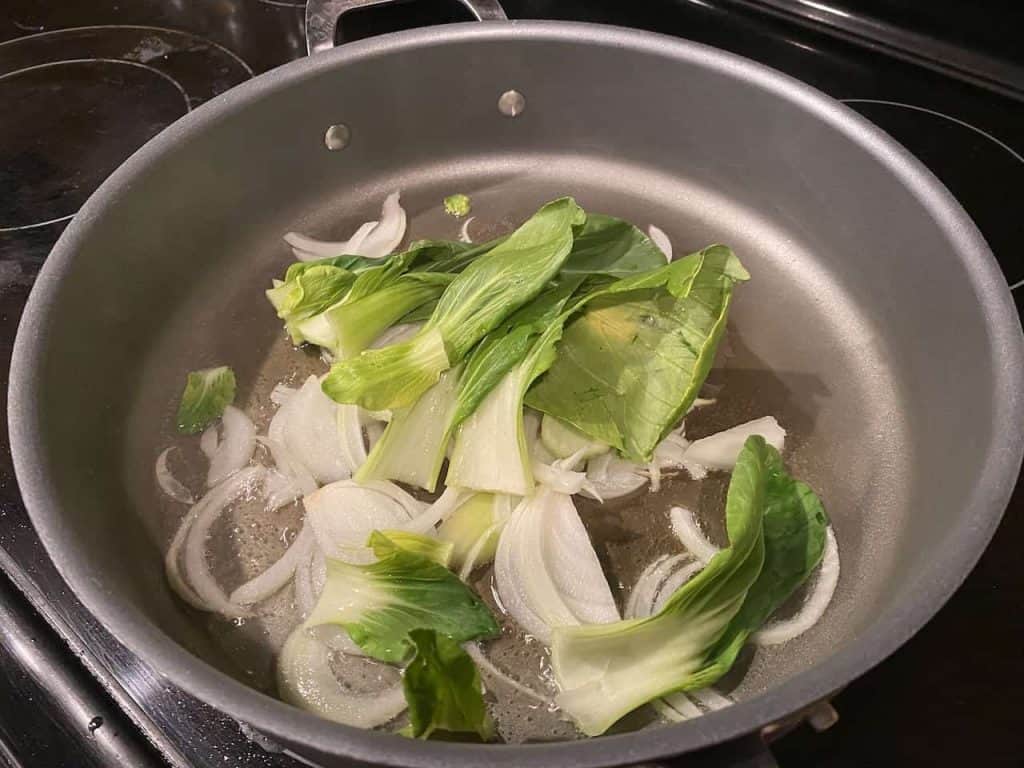 I like turning the heat on high while stirring the vegetables. I typically like adding an assortment of vegetables because it really brings out a variety of flavors. But this is all I had in the fridge at the time I was making it!
6.Sprinkle some black pepper
If you read my other recipe posts, you know I'm not the best with accurate measurements! That's why I try to include a visual for you to see how much I'm really adding.
7.Add garlic and ginger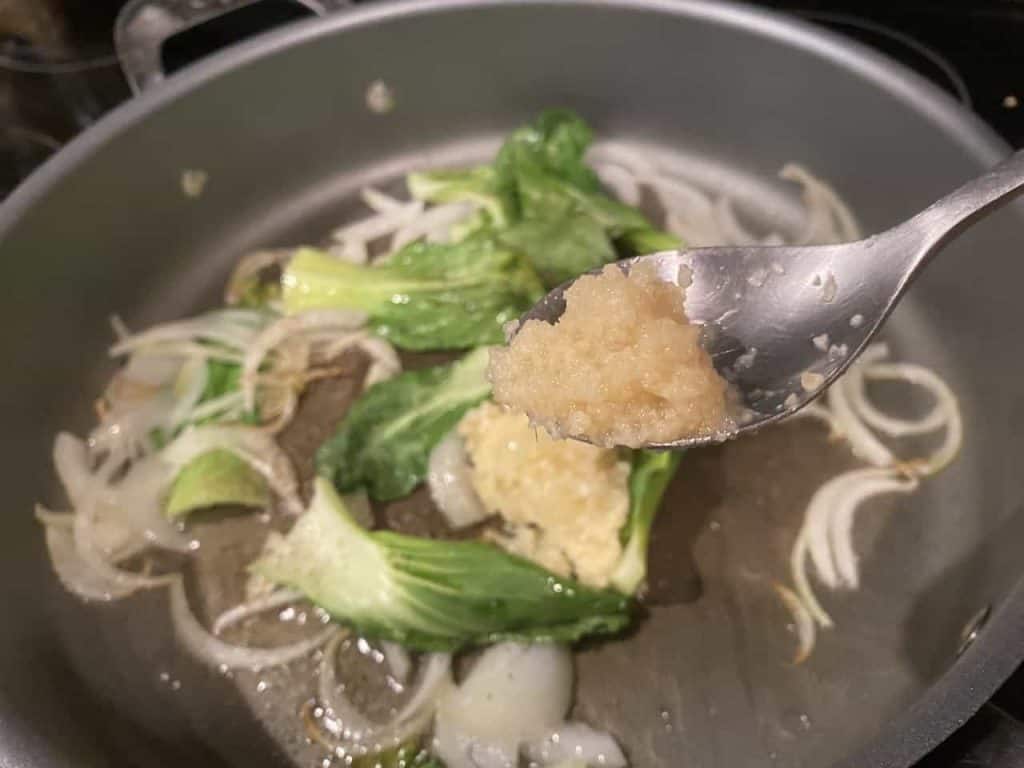 I think I added about 2 tbsp of fresh minced garlic. You can add as little or more garlic but I personally think it needs SOME garlic. Every Asian dish tastes better with garlic! Minced ginger is also optional.
8.Add the rest of the ingredients (noodles, sesame oil, soy sauce, pad thai sauce is optional, and brown sugar)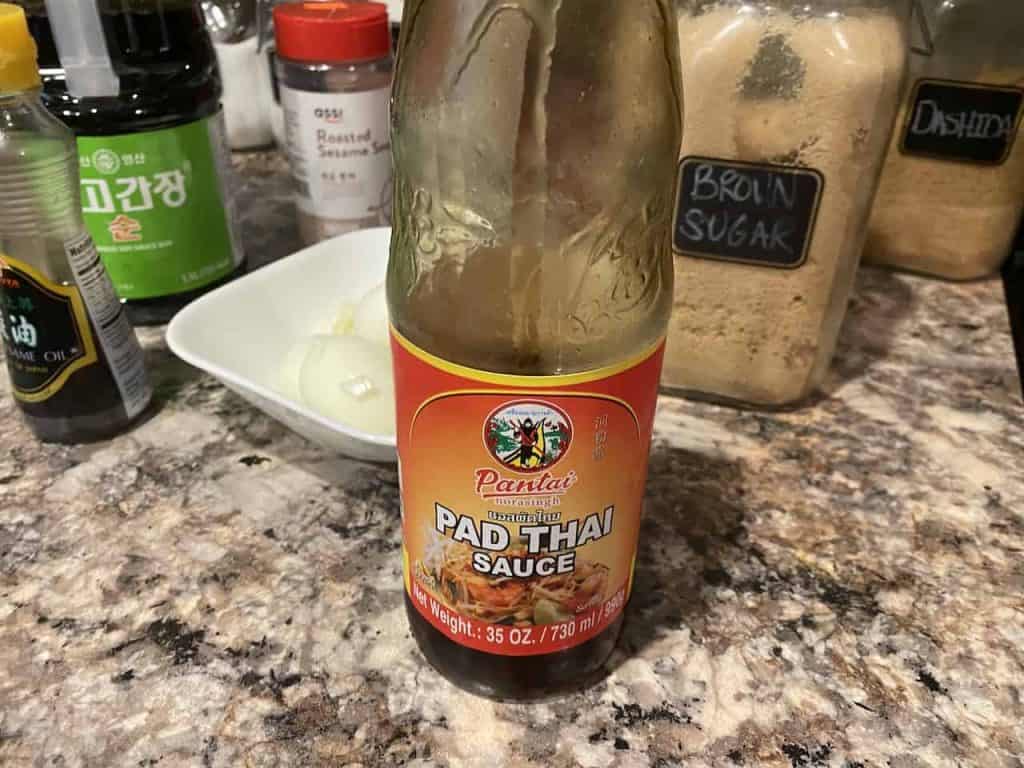 I talked about this Pad Thai sauce in my Pad Thai recipe post! Just a little bit of this added to your yaki udon gives the taste more depth! And I know this recipe is yaki udon but something about this sauce makes me want to put in everything (don't judge).
9.Stir on medium high to high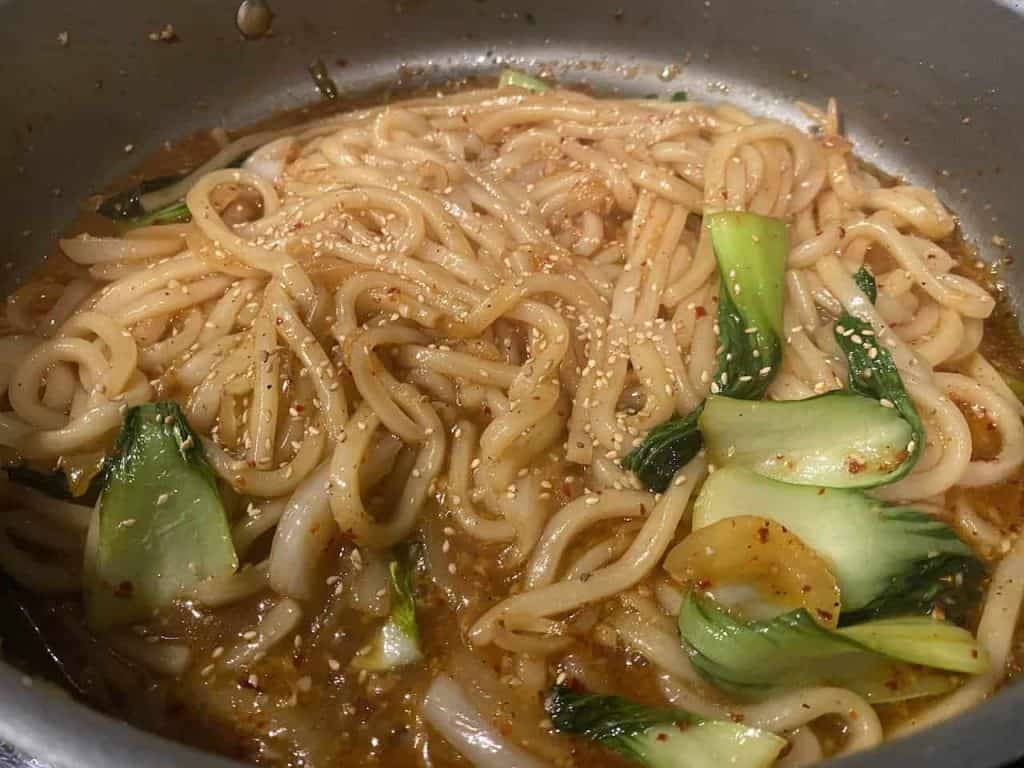 And let the sauce thicken up. Taste a noodle and see if you like the sauce. If it's too salty, add some sugar. If it's too sweet, add some salt or dashida.
Japanese Yaki Udon
What did you think about this yaki udon recipe? Have you made it? I'd love to see your masterpiece! Tag me @liftingmotherhood in your Instagram post/ story so I can see!